Frenzy PSAT "Portable system administrator toolkit,"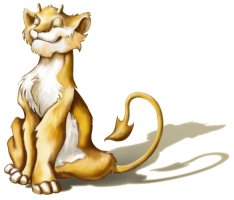 Frenzy é um "administrador de sistema portátil de ferramentas", LiveCD baseado em FreeBSD. Ele geralmente contém software para testes de hardware, sistema de arquivos verificar, de segurança e verifique configuração de rede e análise. Tamanho do ISO - imagem é 200 MBytes (3 "CD)
screen :
http://sourceforge.net/dbimage.php?id=80614
http://sourceforge.net/dbimage.php?id=80059
Frenzy contains next software:
Código:
*C and nasm compilers, Perl and Python interpreters
*File managers, archievers.
*Text editors, viewers and file converters
*Web browsers, mail and news clients, ICQ, IRC, Jabber-clients
*Network utilities (LAN, modem, Bluetooth, dial-up, VPN, Wireless)
*Traffic monitoring utilities
*Proxies and redirects
*Network access (telnet, ssh, RDP, VNC)
*Samba server and clients
*MySQL and PostgreSQL clients
*DNS, LDAP, SNMP, DHCP, ICMP, ARP, IP-packets utilities
*Subnets determining software
*Network scanners, ports and service scanners
*Security scanners, sniffers and hack detection utilities
*Clamav antivirus, rootkits detection utilities
*Passwords and cryptography utilities
*Hardware information and tuning software
*Hard disks and partitions managing software
*Different filesystem utilities
*File repair utilities
*Computer and network speed testing software
*Files and logfiles utilities
*Memory and processes management software
*CD Writing tools
*Graphic files viewer (gqview), screenshot making tool
*mp3/ogg players
Extended version also contains:
Código:
*xnc file manager
*SciTE text editor
*metasploit, spike-proxy, unicornscan, yersinia
*IM-clients such as LICQ, SIM, PSI
*X-Chat IRC Client
*DjVu, CHM, PDF viewers
*QEMU and DosBox emulators
*XMMS audioplayer
*MPlayer multimedia player
System includes Frenzy documentation (the one you read right now) and official FreeBSD documentation - The FreeBSD Handbook and FAQ ,Frenzy can be installed on a hard drive as a fully functional operating system. USB Flash install is also supported.
documentação:
Código:
http://frenzy.org.ua/en/releases/1.0/doc/
Obs: i
mportante ler para instalação!

Download:

| | |
| --- | --- |
| | |
| Código: | |
| http://frenzy.org.ua/en/releases/1.0/download.shtml | |
| | |
é isso aew abs!